You have found the Friendliest Dive Shop on Earth"
St. Croix Ultimate Bluewater Adventures
It's a long name for a dive shop and it's probably why most people just know us as SCUBA.
We opened our St. Croix dive shop in July of 1998 as a result of a love of scuba diving on St Croix.
The fact that St. Croix has some of the best scuba diving in the Caribbean was just lagniappe for us.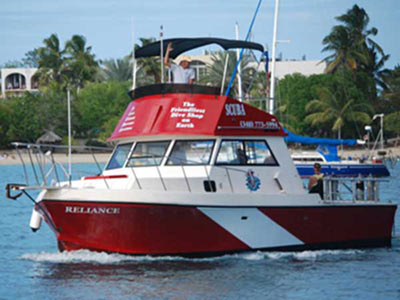 Along with an award winning dive and retail staff our St Croix dive shop hosts divers from all over to the world class diving found under the U.S. flag, right here on St. Croix in the U. S. Virgin Islands.
Check out the information about our dive shop here, go to Trip Advisor and read all about us and if at any time you have any questions please don't hesitate to let us know.
We want to do anything we can to help you plan a wonderful scuba dive vacation on St. Croix.
We look forward to seeing you soon, here in paradise!

Latest Images