Two dive shop locations on St. Croix means we are the ONLY dive shop that dives ALL of the moored dive sites around the island.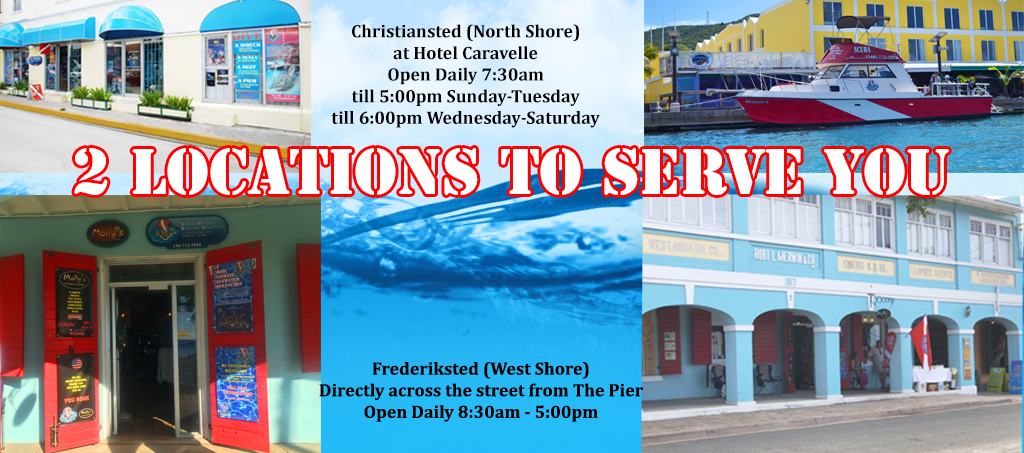 We opened our original location in Christiansted almost 20 years ago and we're still there. It's right in the heart of Christiansted in the Caravelle Arcade next to the Caravelle Hotel and Casino. The dive boat leaves from the Boardwalk directly in front of the hotel and dives the wall and reefs along the northshore.
Strolling along the Boardwalk puts you in easy reach of shopping, bars, and the wonderful selection of restaurants that you'll find here. (This is a true foodie destination).
Be sure to check out our new and constantly updated St. Croix Restaurant Directory
In late 2017 we opened a new location in Frederiksted directly across the street from the famous Pier. We've operated a dive boat from the Pier for years but had never had an actual dive shop there. We're very happy to be the nearest dive shop to the water on the west coast of the island. Our west shore dive boat departs from directly off of the Pier and dives the wrecks and reefs on that end of the island.