St. Croix Things to Do
This page is under construction. Updated January 17, 2023


Beer Drinking Pigs

In the middle of the rain forest on Mahogany Road (RT 76)
340-713-9052
Yep you read correctly, Beer Drinking Pigs.
They've been featured on Inside Edition and many travel shows. You'll find them at the Montpellier Domino Club in the rain forest.
While feeding the pigs some (non-alcoholic) beer be sure to try some "Mama Wanna" yourself....(hint: it's NOT non-alcoholic)
There's also a local restaurant at the Domino Club.
Check out our St Croix Restaurant Directory for more information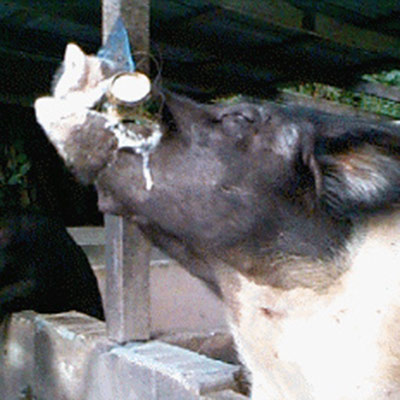 Carambola Zip Line
Located at the Carambola Golf Course
340-244-1464
Brand new and a LOT of fun. 3 different zip lines through scenic Fountain Valley.
You get driven to the first zip line and learn some St. Croix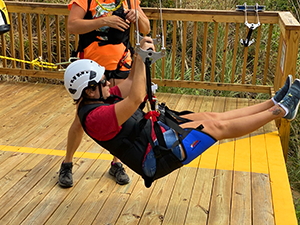 Cruzan Cowgirls Horseback Riding Tours
Just north of Rhythm's at Rainbow Beach
340-690-7433
Cruzan Cowgirls is a small family owned and operated business that offers horseback riding tours in St Croix, USVI! Our goal is to share with you the adventure of a lifetime as you experience the beauty, culture and history that is unique to St Croix's "West End" on horseback.
Cruzan Rum
On West Airport Road
340-692-2280
The local St. Croix rum since the 1800's.
You can see it being made and sample some at their tasting bar.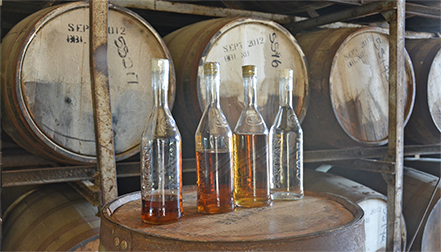 Captain Morgan Rum
We're quite the "rum island" so along with Cruzan you can also visit the new Captain Morgan Rum Visitor's Center.
Check out Captain Morgan Rum's Instagram Feed
Duty Free Shopping
Duty free shopping along with a large selection of world class restaurants can be found in both Christiansted (the main town) and Frederiksted (on the west end of the island).
There's a Boardwalk that runs along Christiansted Harbor from the seaplane base on one end to the National Park Service Historical district on the other.
There's plenty of shopping, bars, restaurants, and of course our dive shop located all along the Boardwalk.
Gecko's Island Adventures (ATV)
Frederiksted
340-713-8820
A really fun way to get off the beaten path and see some of St. Croix most scenic areas.

Enjoy the Ride of Your Life! Gecko's Island Adventures provides every rider the opportunity to see St. Croix like no other tour. Experience 13 miles of Tropical Rain Forest, Panoramic Views of the Coast and Ancient Ruins.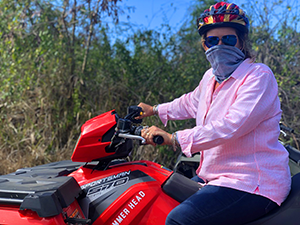 Island Kayak Sailing Adventures
West end beaches
340-626-3921
Kayak snorkel and fishing tours, Zayak glass bottom boogie boards, SUP and Stepper SUP rentals, and beach games
Lyric Sails
Departs from the Frederiksted Pier
340-201-5227
Sunset Sails with live music & unique private day charters, sunset sails, aSnd moonlight tours.
Parasail Virgin Islands
Departs from the east end of the Boardwalk
340-773-8303
Operated by Caribbean Sea Adventures. Strap in, sit back and let us take you soaring above the crystal clear Caribbean waters where you might spot sea turtles, dolphins and more. We can accommodate ages 5 and up, so with our 100% safety record, parasailing in St. Croix is fun for the whole family!
Sea Thru Kayaks
Salt River Marina
340-244-8696
Sea Thru Kayaks VI offers nighttime guided kayak tours of the bioluminescent bay on St. Croix in the US Virgin Islands. Our tours launch from Salt River Marina at nightfall and utilize fully transparent "sea thru" kayaks to provide each guest with a uniquely unobstructed view of the waters around them, allowing each kayak to become fully immersed in the glowing bioluminescent wonder!
Come see for yourself why Sea Thru Kayaks is the only way to fully immerse yourself in the wonders of the water below. After a trip with Sea Thru Kayaks VI, you'll see St. Croix in a different light!
St. George Village
Botanical Gardens
On Centerline Road (RT 70)
340-
The Garden's mission is to conserve the native plant species of St. Croix, as well as threatened species of other Caribbean islands suited to local environmental conditions. In addition, the Garden preserves the ethno-botanical history of St. Croix through living, graphic and structural displays.

Tropical Tiki Tours
Departs from the Christiansted Boardwalk
340-642-2801
This unique boat features an all around open-air bar with a handcrafted bartop, comfortable bar stools, safety railings and a tiki hut thatched roof to protect from the Caribbean sun or afternoon showers.
Virgin Kayak Tours

Salt River Marina
340-514-0062
We are a small, family-owned and operated kayak outfitter, showing both visitors and locals the beauty of St Croix. Our tours focus on ecology, pre-columbian history, and the bioluminescence found within Salt River Bay National Park and Ecological Preserve. We strive to pass on an awareness for the preservation of St Croix's natural and historical resources through kayaking and exploration.
Whim Museum
Whim is the oldest sugar plantation museum in the Virgin Islands.
Exhibits and guided tours are designed to interpret the economics of a plantation, explain the procedures used in the cultivation and processing of sugar, and describe the everyday life of the people who lived and worked there.
---
Casinos
There's two of them and the nearest one is located right next door to the dive shop. Newly opened in early 2016 the Caravelle Casino features the latest in classic and contemporary slot machines. Some of the games are: Golden Eagle, Willie Wonka, Titanic, Party Time Progressive, Super Monopoly, Golden Goddess, Sphinx 3D and Heat Wave.
On the east end of the island there's the DIVI Carina Bay Casino. Try your hand at table game classics such as Blackjack, Roulette, and Craps or explore options like Three-Card Poker, Mississippi Stud or live Texas Hold 'Em. Divi Casino offers a wide selection of challenging table games for seasoned players as well as newcomers.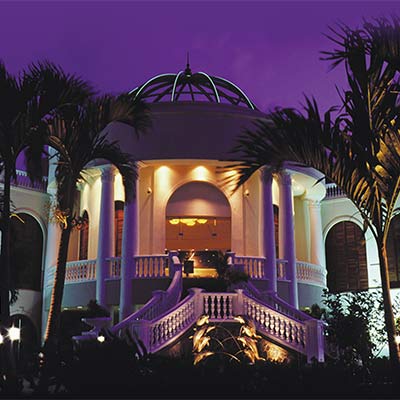 FISHING ON ST. CROIX
Down South Charters
Green Cay Marina
340-474-7093
Whatever your skill level or interest, we have a charter to fit your needs. Whether you want to head offshore in searhc of Mahi, Tuna, Wahoo and Marlin or stay inshore to look for Barracuda, Kingfish, Snapper, and Tarponl, we will accommodate. We provide top of the line gear and a professional crew.
We also do snorkel tours and crossings to St. Thomas and St. John
Fishwater Charters VI
Christiansted Boardwalk or Frederiksted Pier
704-641-5512
Fishwater Charters is owned and operated by Captain Alex Zimmerman. Alex has been living and fishing on St. Croix since 2017. Fishwater Charters runs a 30ft Grady White 306 Bimini center console with twin F300 Yamaha outboards for offshore fishing charters. We typically target pelagic species such as tuna, wahoo, mahi mahi, and marlin, as well as other local reef fish.
Forever and Always Charters

Green Cay Marina
340-244-1335
World records have been set by sport fishermen here in the Caribbean. We catch many migratory fish such as; Mahi, Wahoo, tuna, and marlin while trolling, and swordfish by deep-dropping. We do not have to travel far to start fishing. Our team's goal is to offer you a fun, safe, entertaining fishing experience. We strive to have each guest catch a great fish and experience a trip they will remember "Forever & Always".

Hook and Sun Fishing Charters
Green Cay Marina
340-227-9650
Located minutes from downtown Christiansted at the Green Cay Marina, D dock, furthest east.
Great fishing starts just minutes from leaving the harbor! The "drop off" or shelf runs very close around the island which translate into more fishing time for you! Of course, we have our "HOT SPOTS" around the island that may require a short run and longer charter to reach.
Your Captain and Owner is a locally born Cruzan with over 25 years of experience and will guide you to these spots.
USVI Deep Sea Fishing Charters
Christiansted Boardwalk
340-514-6078
USVI Deep Sea Fishing Charters offers World-Class fishing adventures across the United States Virgin Islands. We specialize in USVI fishing charters that target mahi mahi, wahoo, sailfish, marlin, tuna, kingfish, and much more. The USVI consists of several islands including St. Croix, St. Thomas, and St. John and we offer fishing charters that depart from all islands. If you're looking to get hooked up with quality fish, we have you covered. All of our fishing charters are family friendly and we cater to anglers of all skill levels and abilities.

West End Watersports
At Rhythms At Rainbow Beach in Frederiksted"
340-277-8295
Jet ski, paddleboard, water scooter, kayak,beach chair and umbrella rentals on a beautiful west end beach.
BUCK ISLAND REEF NATIONAL MONUMENT
Buck Island Reef National Monument Deserves it's own page
CLICK HERE FOR OUR BUCK ISLAND PAGE