WRECK DIVING ON ST CROIX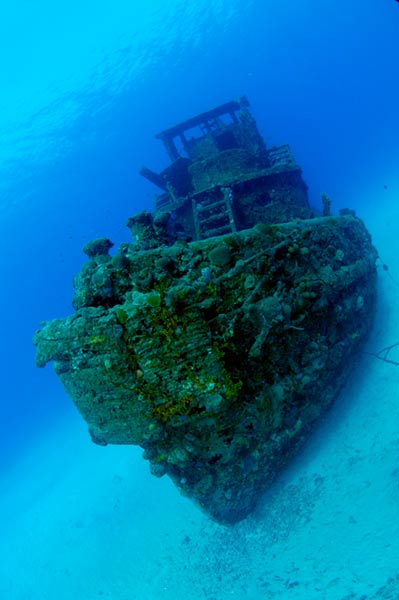 There are five wrecks within about 100 yards of each other located at Butler Bay on St. Croix's west shore.
There's:
A 177' freighter (Rosao Maria)
A 144' trawler (Suffolk Maid)
2 tugboats (Northwind and one more)
An Oil barge (Virgin Islander)
In addition you can also see part of a hydrolab that was used by NOAA for submersion diving research.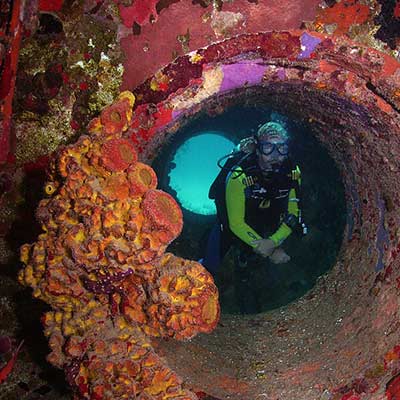 Typically we dive the wrecks as two different dives.
Three Shallow wrecks including the trawler, oil barge, and a tug boat that was used as a prop in the movie "Dreams of Gold - The Mel Fisher Story".

Two deep wrecks. The freighter (it's deepest point is 108') and the newest wreck, a tug boat.
There's some light penetration that can be done on some of the wrecks.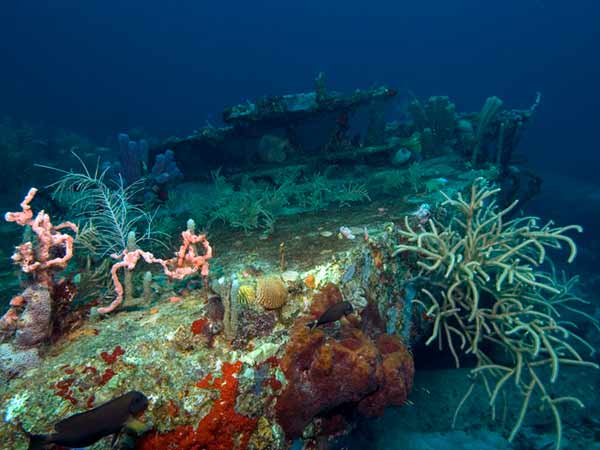 You might want to consider taking our Wreck Diver Specialty course. It's a fun way to discover the world of underwater