REEF SCUBA DIVING ON ST CROIX

Not just any reef, the "largest living reef of any Caribbean island". And it's in great shape.
But don't take our word for it......................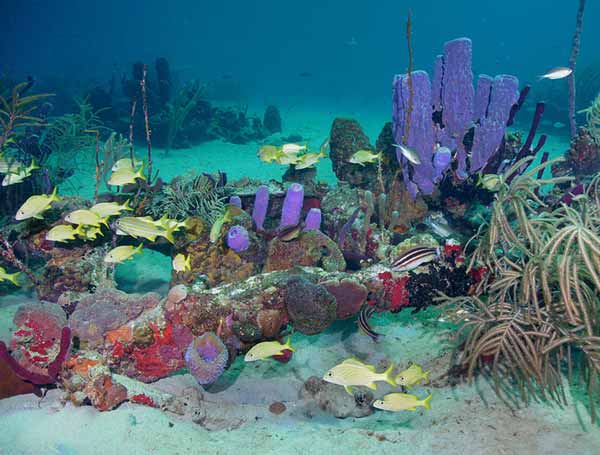 "The largest of the three U. S. Virgin Islands, St. Croix is shamefully overlooked by too many divers. Of the three islands, it alone offers diving's gold standard - wall dives that start in 30 feet of water and plunge thousands of feet beyond safe diving depths. According to our readers it's also one of the best places in the Caribbean for new divers, so it's anybody's guess why the place isn't crawling with divers."
Keith Phillips in Scuba Diving Magazine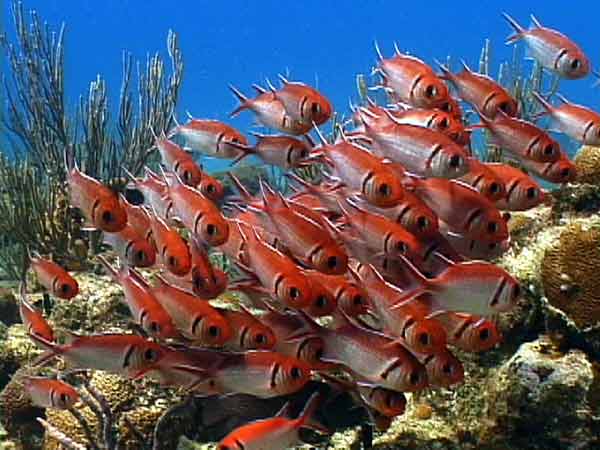 The 4000 year old eastern and southeastern bank barrier reef of St. Croix is one of the best developed reef systems in the tropical Atlantic Caribbean area and is the most extensive reef on the Puerto Rico-Virgin Islands shelf
(Adey et al., 1981).